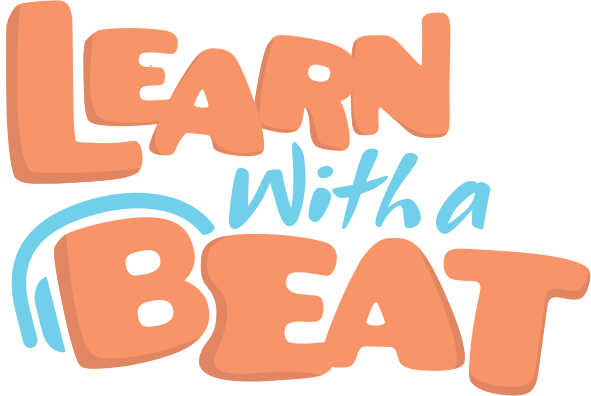 Learn With A Beat is an award-winning children's media company that creates enriching and memorable content.
Empower Children, Parents, Grandparents, & Educators
Create an Authentic Connection
Build a musical environment that establishes an emotional connection with your audience. Address strategic business objectives beyond just building loyalty, to true advocacy.
Boost Your Social Responsibility
Promote your good corporate citizenship. Your brand will be directly associated with improving the lives, health, and development of young children.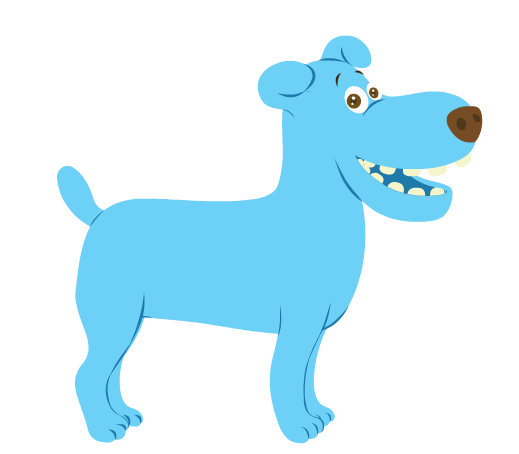 Completed Songs A
vailable For Production
STEM
Heroes of the Garden (Earthworms)
8 Great Planets
Shadow Play
Smart Phones
Abracadabra! Color Magic
How Can I Help You (Voice Activation)
GPS=Global Position System
Big Ideas
Computers
Brainpower
HEALTH AND WELLNESS
Ready for Sponsorship:
Bones, Bones, Bones
Keep The Beat (Heart)
It's Your Muscles
On The Move (Physical Activity)
Teeth Are Neat
Brainpower
Inhale, Exhale (Lungs)
Amazing Senses
Have Fun With Your Hair
Skin's In
Everyone Passes Gas
Celebrate Our Bodies
Noses
Now you see It! (Eyeglasses)
Your Funny Bone
Greens
OUR PLANET
Be Cool, Carpool
R-E-C-Y-C-L-E
Heroes of the Garden (Composting)
Keeping It Green
SOS Our H2O
Can You Dig It? (Gardening)
Ditch The Car
It's So Easy Being Green
Plant Some Trees
Sing This Song For Nature
INFANTS AND TODDLERS (PRESCHOOL)
The Baby Hustle
Fingers Play (Counting Song)
Peek-A-Boo (Dressing Song)
Tea Party
Potty Song
Sometimes I Feel (Imagination)
Snuggle Bunny Baby
A Song For Piggies
Go! Stay Away! (Monsters)
Fruitelicious/ Veggelicious
Rainbow Colors (Clothing)
Tiny Dancers
Lap Bouncing Songs (3)
Pancakes

Boom Ba-Ba-Boom (Pot & Pan Band)
Ducks Go Quack, Sheep Go Baa!

Rub-A-Dub Bath Time
Sights and Sounds Are All Around
You're My Best Friend
Peach, Plum, Dum-Ditty-Dum! (Smoothies)
Stepping Up (Hand washing)
I Feel Like A Beast
I Don't Want To Go To Bed!
Dream Sweet Dreams (Addressing Night Terrors)
You Can't Play
I'm Just Being Silly
SOCIAL AND EMOTIONAL LEARNING
Give Me Space
I Miss You (Loss of Pet)
It Happens
What A Family Looks Like
They're Gonna Be Upset
Out Of The Loop
No More Bullies
Diversity
We've Got The Power
Cooperation Rap
Playground Blues
What Is It About Yourself That You Like The Most?
Take A Chance (Trying New Things)
1-2-3 Let It Go! (Anger Management)
I Need A Friend Today
Girl Power!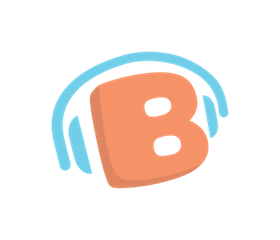 Awards
My Bodyworks Book & CD won several awards over the years.
2005 Children's Music Web Award Winner
Honorable Mention in 2005 International Songwriting Competition, Best Children's Music Category
Best Educational Recording for Young Children
2006 Kid's Radio Mania Family Favorite Awards, Best Album 1st Place Award
Parents' Choice Recommended Award 2005
Best Children's Books of 2006, Bank Street College
Featured on Weekend Edition with Scott Simon–NPR
National Science Teachers' Association and Children's Book Council (NSTA-CBC) Outstanding Science Trade Book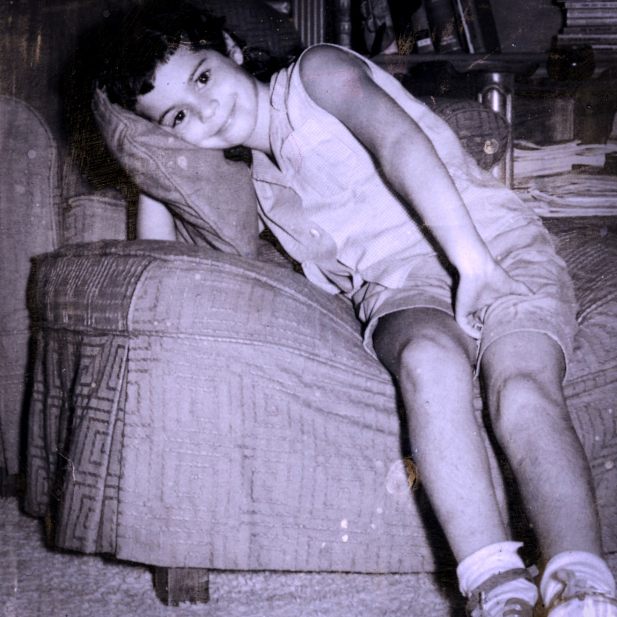 JANE SCHOENBERG
Co-founder and Writer – United States
Jane Schoenberg is an award-winning author and songwriter for children. Her songs have been featured on National Public Radio, and kids' music programs across the country. Some of her books include: My Bodyworks, The Baby Hustle, and her early-reader series, The One and Only Stuey Lewis, and Stuey Lewis Against All Odds. She and her husband, Steven Schoenberg, co-wrote and produced the one-off PBS show, Kid Quest, which won two New England Emmy Awards for Best Children's Programming and Direction. Prior to launching her writing career, she was a teacher and educational consultant for 20+ years, developing social curriculum and creative arts programs for young children.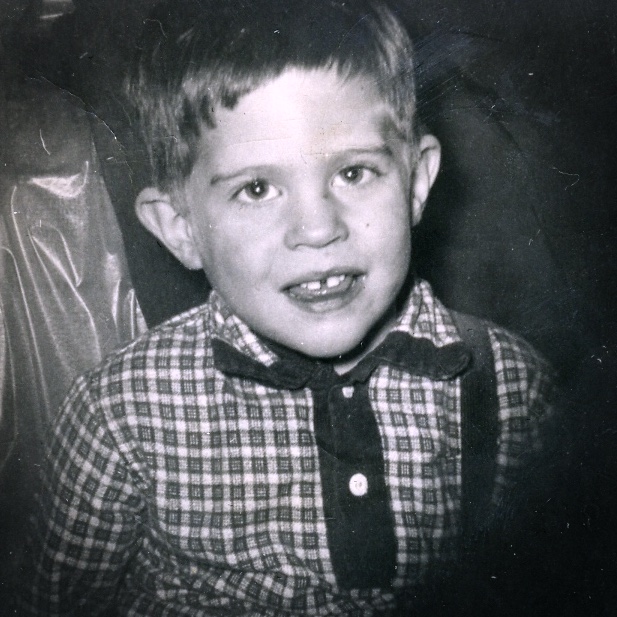 STEVEN SCHOENBERG
Co-founder and CEO, Composer – United States
Steven Schoenberg is an award-winning composer/pianist whose works include musical theater, art songs, classical compositions, film scoring, and performing solo piano improvisational concerts throughout the U.S. His acclaimed recordings include Pianoworks, Three Days in May, and An Improvisational Journey. As a film composer, he has scored numerous Emmy and award-winning films for HBO, PBS, BBC, and CINEMAX, and the thriller, Graceland on Netflix. Steven and his wife, Jane, have collaborated on the multi-award-winning book and CD My Bodyworks, and won two New England Emmy Awards for Best Children's Programming and Direction, for their production of the one-off TV show, Kid Quest. He has composed songs and scored animations for Children's Television Workshop, Sesame Street, and ZOOM.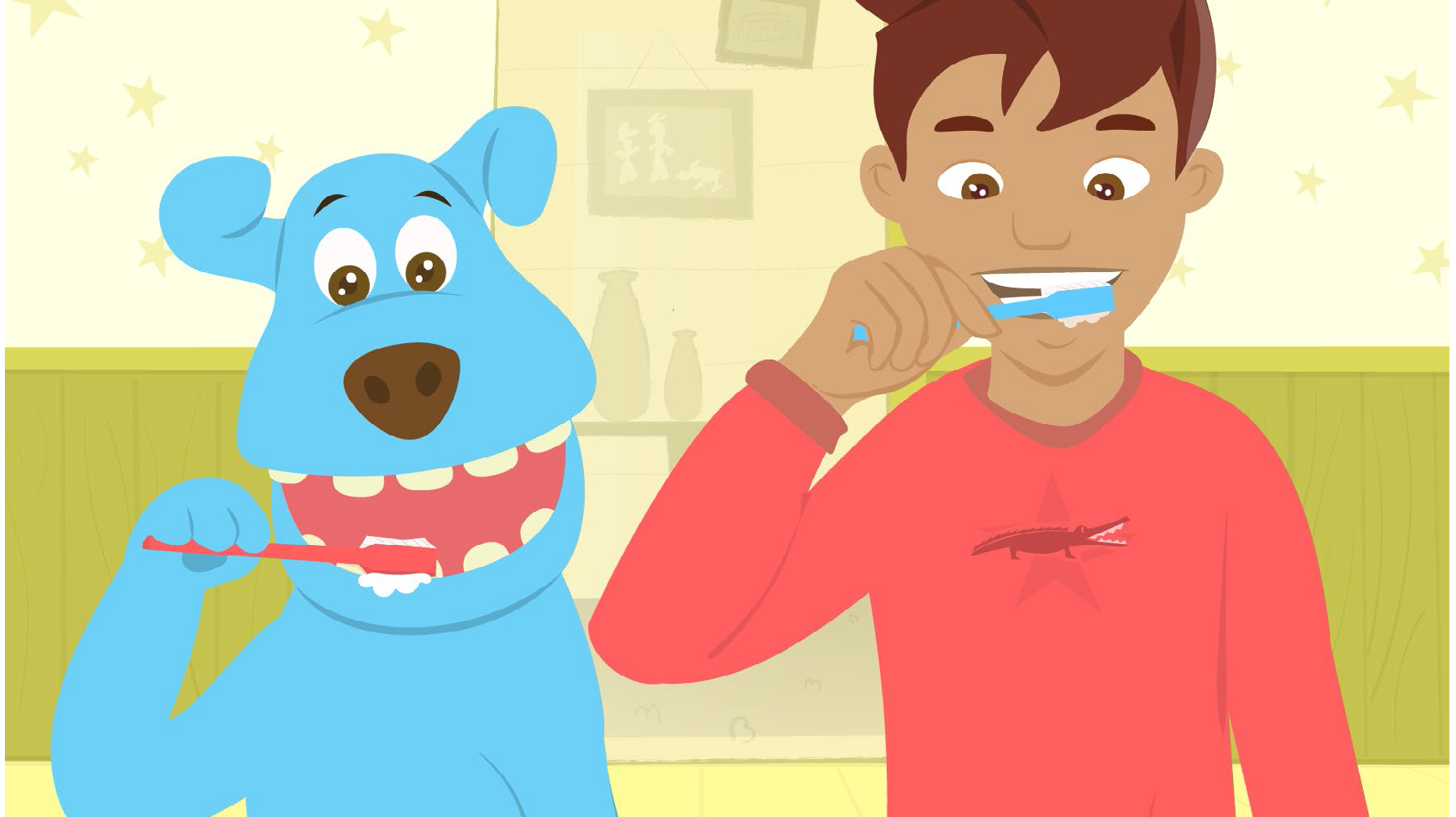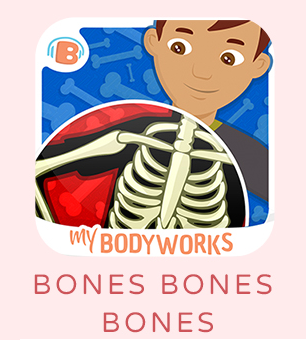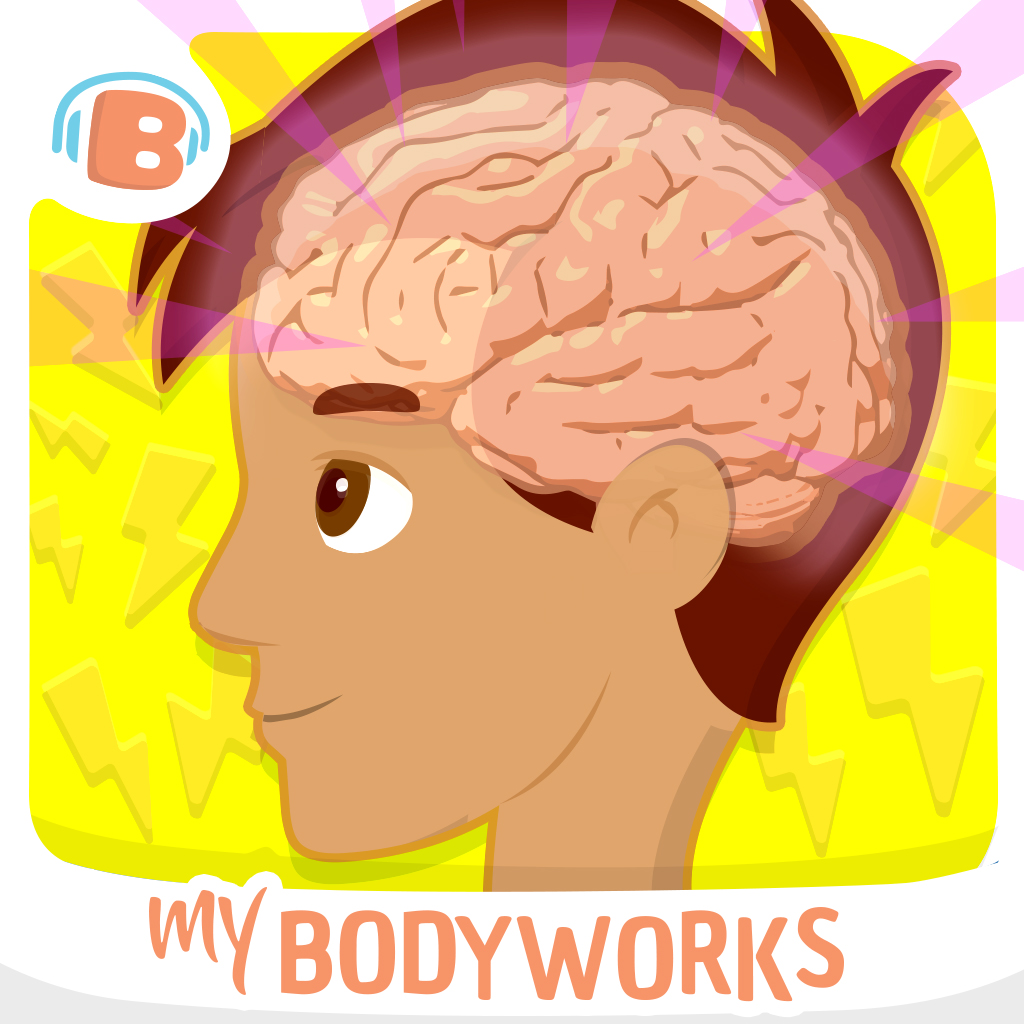 Arnold M. Kerzner, M.D., Pediatric Psychiatrist
Arnold M. Kerzner, M.D. graduated from the University of Vermont College of Medicine and completed residencies in Pediatrics and Adult Psychiatry, and a fellowship in Child Psychiatry at Boston Children's Hospital-Judge Baker Guidance Center. He is board certified by both the American Academy of Pediatrics and the American Academy of Psychiatry and Neurology. Dr. Kerzner founded the Boston Institute for the Development of Infants and Parents and received an award for Outstanding Contributions in the Field of Infant-Parent Care. He was a Clinical Instructor in Child Psychiatry at Boston University Medical School and Harvard Medical School, and also served as senior psychiatric consultant to the Perkins School for the Blind, receiving the first President's Award from that institution. Dr. Kerzner is president of the New England Council of Child and Adolescent Psychiatry. Currently he is the psychiatrist for the Lighthouse School, a Day Treatment School for Children with Autism.
Laurence Klein, M.D., Internist
Laurence Klein, M.D. is a Primary Care provider and founding partner at Connecticut River Internists where he has practiced since 1988. He graduated from the Medical College of Wisconsin, Milwaukee, WI, did his Medical Internship and Residency at the Baystate Medical Center, and was board certified by the American Board of Internal Medicine in 1981. Dr. Klein also works part time at the Clean Slate Addiction Treatment Center and participates at the Bread of Life monthly community meal for shut-ins. He is a member at large on the Medical Executive Committee and the Hospital Quality Committee at the Baystate Franklin Medical Center, and a board member at the YMCA, where he is chair of the Exercise is Medicine Committee. He was the recipient of the Community Service Award, given by Senator John Kerry. Dr. Klein received the Community Clinician of the Year Award, given by the Franklin County Chapter of the Massachusetts Medical Society.
Sharon Lerner, Children's Media Pioneer & Consultant
Sharon Lerner, a pioneer in children's programming, was one of the first ten people hired by the Children's Television Workshop to develop Sesame Street, focusing on translating educational concepts into entertaining television. She then became Vice President / Creative Director of the CTW Products Group. Lerner left CTW to join Random House where she was Vice-President and Publisher of the Random House Children's Media Division. Here she developed award-winning audio, video and multimedia products that featured such classic authors and characters as Dr. Seuss, Sesame Street, Leo Lionni, Richard Scarry, The Berenstain Bears, and Arthur. After leaving Random House Lerner was tagged to become the Senior Vice President of Creative Development for Sirius Thinking, a television production company. Here she helped develop the concept for Between the Lions, an Emmy award-winning PBS children's show designed to teach reading to 4-7-year-olds, and was nominated for 4 emmys—winning one for writing. Most recently Ms. Lerner has been a co-executive producer for a children's video series: Auntie Panda's Place, designed to teach Mandarin Chinese.
Harold G. Levine, M.D., Gastroenterologist
Harold G. Levine, M.D. a specialist in Gastroenterology and Hepatology currently practices medicine in Hyannis, MA and is affiliated with Cape Cod Hospital. He is Board Certified in Internal Medicine and Gastroenterology. A graduate of Rush Medical College, he did his residency in Internal Medicine at Northwestern University Medical Center. Dr. Levine then went on to complete a Gastroenterology Fellowship at Boston University Medical Center.
Terry Mollner, Ed.D., Socially Responsible Asset Manager
Terry Mollner, Ed.D. was one of the founders of the first family of socially responsible mutual funds, the Calvert Family of Socially Responsible Mutual Funds (currently with $6 billion under management). He also took the lead to create the Calvert Foundation that has raised and loaned over $800 million around the world to reduce poverty. Dr. Mollner negotiated a contract for Unilever to buy Ben & Jerry's that had the board remain in existence with him on it and that obligates Unilever to maintain the same percent of the budget for social activism as of the date bought. He remains on all three boards and is also a founder and Chair of StakeHolders Capital, Inc., a socially responsible asset management firm in Amherst and Los Angeles. He is the founder and chair of Trusts for All Children, a private sector crowd funding charity with the goal of eventually creating at birth a $10,000 trust for every child on Earth.
Joseph Sklar, M.D., Sports Medicine
Joseph Sklar, M.D. graduated from University of Pennsylvania Perelman School of Medicine. He is an orthopedic surgeon at New England Orthopedic Surgeons in Springfield, MA, specializing in knee surgery and sports medicine, where he cares for injuries to the muscles, bones, joints, ligaments, and tendons, also known as the musculoskeletal system. He is an inventor of surgical implants and instruments for knee surgery with 31 issued patents, which has generated many products used around the world. Dr. Sklar was formerly Assistant Professor in Pediatrics at Tufts Medical School, and Adjunct Professor at Springfield College in the Department of Athletic Training, and team physician for Springfield Falcons, several area colleges, and high schools.
Alec Newcomb, Digital Marketer
Alec Newcomb was Chief Strategy Officer for MyWebGrocer, the largest provider of eCommerce and digital marketing solutions to the grocery and Consumer Packaged Goods industries in the U.S. He led the teams that developed solutions for 100+ CPG brands including Kellogg's, McCormick, P&G, Unilver, Campbell's, and Kraft. His other responsibilities included Product Development, Data & Insights Teams, Marketing, International, and Business Development. Prior to his 6 years at MyWebGrocer, Alec served as VP Sales & Marketing at HouseNeeds Inc, Director at Bosch, Director at Lycos, and Manager of Market Development at MTV Networks. As co-founder and CEO at Indri, Alec delivers innovations in productivity and ROI for digital marketing professionals.
David Sokol, Editorial Consultant
David Sokol is a lifelong journalist, most recently with The Walt Disney Company. During his 15 years at TWDC, he served as editor and executive editor, respectively, for Disney Magazine and the tween publication Disney Adventures, both in the Disney Publishing Worldwide division. More recently, he held the post of features editor for Disney twenty-three magazine before retiring from the company in 2013. Prior to that, as editor in chief, David helped launch New Country magazine, an award-winning international music publication.
Jim Squires, Ph.D., Early Childhood Consultant
Jim Squires, Ph.D. conducts research on national early education policy and practices, focusing on prekindergarten through third grade with an emphasis on school readiness. His work at NIEER involves monitoring trends in early childhood policy and practices across several target states; serving as a researcher/author for the annual State Preschool Yearbook and providing technical assistance to state education agencies and national organizations. He also serves on the leadership team for the Center on Enhancing Early Learning Outcomes (CEELO) as Senior Technical Assistance Fellow, working closely with states located in the Northeast and Southeast. Dr. Squires was formerly the early childhood programs coordinator at the Vermont Department of Education and past president of the National Association of Early Childhood Specialists in State Departments of Education. He has taught and directed programs for young children in childcare, Head Start, public schools, migrant education, and university lab schools, as well as serving as adjunct faculty at the University of Vermont, Champlain College, and Community College of Vermont. Dr. Squires received his Ph.D. in child development and public policy from the Union Institute in Ohio.
Don C. Wukasch, M.D., MFA, Ph.D. (Hon), FACS, FACC, FACCP, Medical Advisor
Don C. Wukasch, M.D., MFA, Ph.D. (Hon), FACS, FACC, FACCP, is a retired Thoracic & Cardiovascular Surgeon. He graduated from Baylor College of Medicine, Houston. Following surgery internship at Baylor, he served as Lt. Commander, USPHS in Southeast Asia, following which he completed seven years general, thoracic and cardiovascular surgery residency at Baylor College of Medicine Affiliated Hospitals, Houston. He is Board Certified in both General and Thoracic & Cardiovascular Surgery. He spent his surgical career in the practice of cardiovascular surgery at the Texas Heart Institute as Clinical Assoc. Prof. of Surgery, Univ. of Texas Medical School, Houston, as Dir. of Clinical Research & Assoc. Dir. of Residency Training. He was co-founder and Medical Director of the Houstonian Preventive Medicine Center; Acting Chief of Surgery of the Klokkenberg Heart Center, Breda, Netherlands. Dr. Wukasch is a Fellow of the American College of Surgeons (FACS), American College of Cardiology (FACC), American College of Chest Physicians (FACCP). He has published 125 scientific articles, poems and textbooks including Techniques in Vascular Surgery, co-authored with Denton A. Cooley, M.D. now translated into German, Italian, and Spanish.